When MLB.com recently posted their choices for the "Most amazing American League games of 2016," they of course included the final score in each and every heading. You can go read their article at the link, and their reasons for selecting each game, but they will provide serious spoilers by not only stating the score right off the bat, but also describing what makes each game great.
Of course there are good reasons for them writing the article the way they did, but if you're like me, you'll want to watch all the best baseball games of 2016 without any of the surprise stolen from you. That's why we're presenting MLB's choices for most amazing AL games of 2016, but we're doing it by simply listing each game and letting you watch it to find out why.
You may also want to check out our post of the Most Amazing National League Games of 2016
As always, you'll need a subscription to MLB.tv to follow the links.
Most Amazing American League Games of 2016
Remember to check out our National League list of most amazing games here. Pin it to save it for later: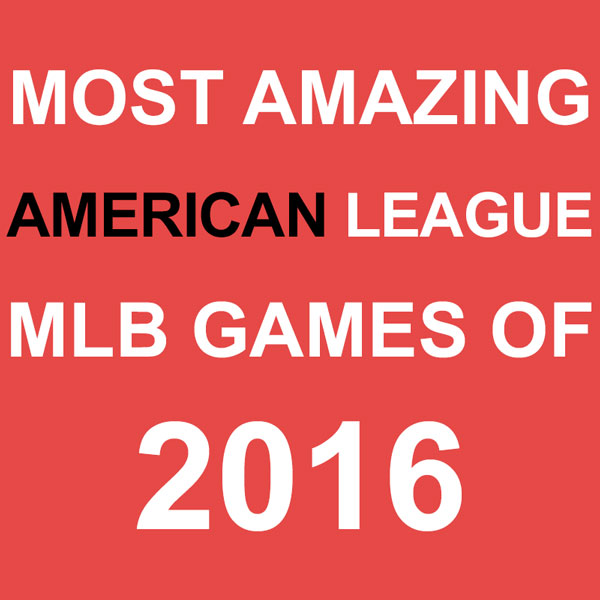 Agree with the choices? Disagree and have better ones? Leave a comment below!