The news/blog section of MLB.com recently posted their take on the "Most amazing National League games of 2016." You can read their article at the link, and their reasons for selecting each game. They explain each choice using the highlights from each game, which of course means major spoilers.
But if you'd like to watch these games without knowing the ending or any other important details in advance, we're reproduced the bare list without giving anything away.
You may also want to check out our post of the Most Amazing American League Games of 2016
As always, you'll need a subscription to MLB.tv to follow the links.
Most Amazing National League Games of 2016
Watch the games, then go check out the article to see if you agree on their choices. Also, if you're clever, you could possibly figure out a few results just by looking at the list 🙂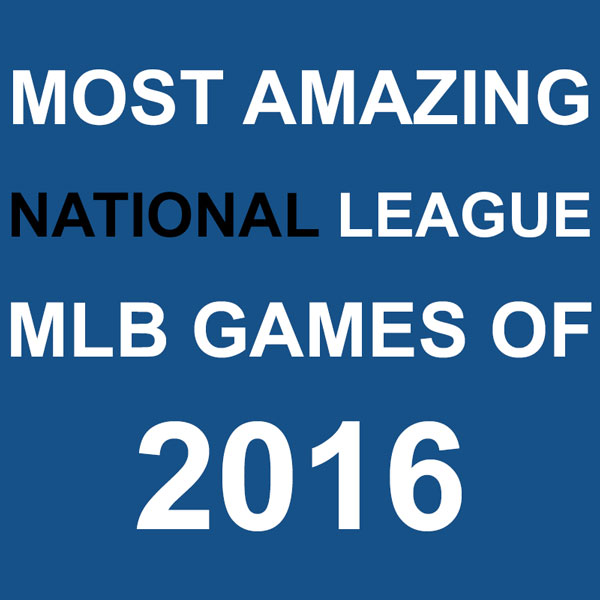 Anything to add to this list? Leave a comment below!