MLB's 2016 postseason was one for the ages. Day after day we saw thrilling games, often coming back to back and with entire seasons on the line. There were historic moments, an incredible array of teams with long postseason droughts, walkoff wins, stunning individual and team performances, and more.
Probably just about any baseball fan is familiar with the news behind some of these games, but we're still not going to give anything away. So here is our ranking of the 15 best MLB games of the 2016 postseason.
15 Best MLB Games of the 2016 Postseason
Happy viewing!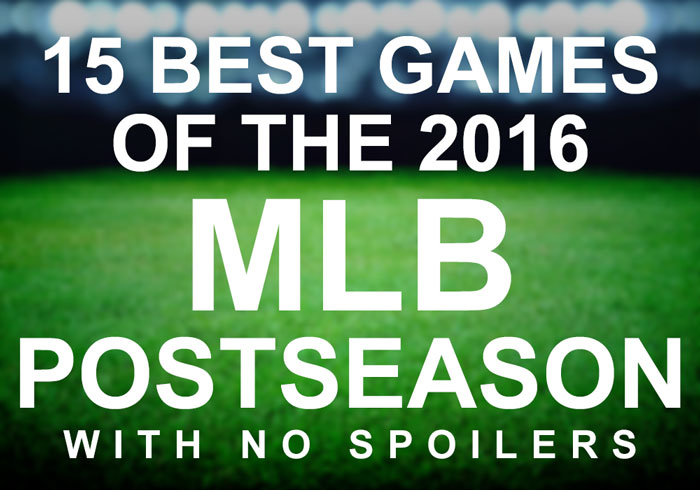 Note: A subscription to MLB.tv is required to view these baseball games. Subject to availability and blackout restrictions, etc.